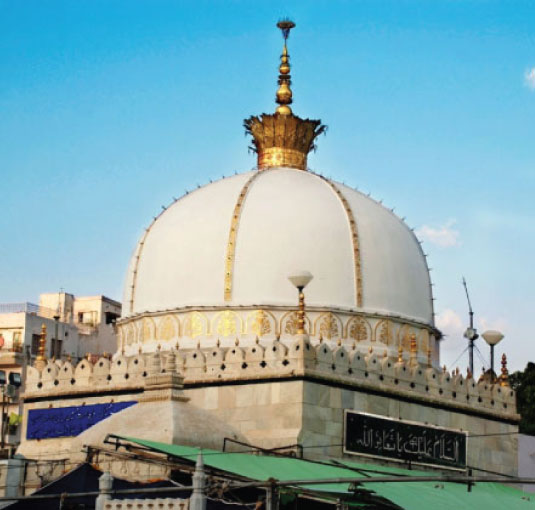 Welcome to Ajmer Dargah
Dargah Shareef, a place where wishes and desires come true. Devotees from all over the world visit this Dargah, to be blessed by Khawaja Baba and to fulfill their desires. The Dargah of Khwaja Moin-ud-din Chishty, Ajmer Sharif,situated in the heart of Rajasthan, is the site of the holy dargah of Khwaja Moin-ud-din Chishty .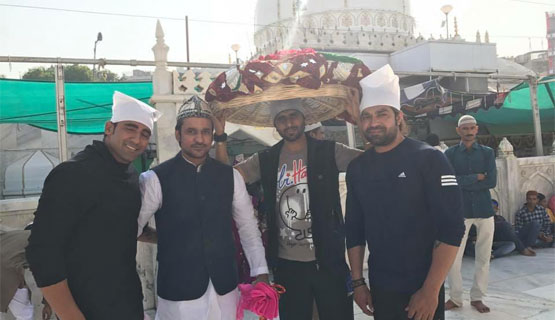 Ajmer Sharif Dargah
In the 13th century Sufi saint Moinuddin Chishti was sent for preaching Islam in India. As he came to Ajmer and started preaching, people started valuing him because of his quality of compassion while preaching. Then in later years, he established the popular Chishtiyya order in Sunni class. Following the preacher's death in March 1236, the site became a highly revered location and from there the holy history of Ajmer dargah started taking shape.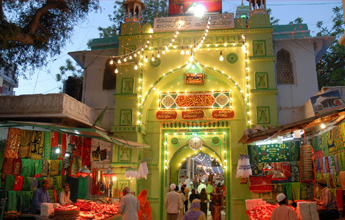 The tomb of Moinuddin Chishti is now one of the most prominent religious pilgrimage sites for Sunni Muslims in the Indian subcontinent, with "hundreds of thousands of people from all over India and foreign countries gathering there on the occasion of the anniversary.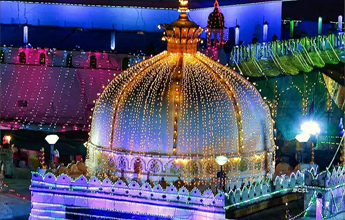 You can contribute to us in multiple ways, whichever you like. Either you can arrange food for the needy and travelers or you can send your offerings directly for daily essentials such as chaddar and flowers for the shrine of Hazrat Khwaja Syed Moinuddin Hasan Chishty r.a. 8107021795